Who we are
Welcome to
Educational
Complex 132-134
For almost 160 years, this is not just a school, this educational establishment is also considered as a "brand" of Baku.
Call: (+994 12) 492-27-32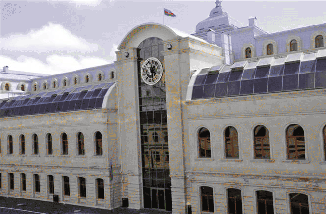 Quick Facts
Awards & Achievements
International Cooperation
3
+
LANGUAGES OF LEARNING

12
+
THE SISTER SCHOOLS PARTNERSHIPS

WELCOME TO THE EDUCATIONAL COMPLEX 132-134
PROVEN SUCCESS
Моя Рааадость! Наша Гордость! Наш Чемпион-Тофик!!!!Поздравляяяю тебя,наше счастье с Победой и 3-мя Золотыми медалями! Успехооов тебе,Чемпион!!!
Başda Sara xanım olmaqla şagirdlərin təhsilində əməyi olan bütün müəllimlərə minnətdarıq !

Gənc, savadlı və hər bir şagirdə öz övladı kimi yanaşan 

Мая Агаева

isə heç zaman unudulmayacaq !
MaşAllah! Təbrik edirəm! Yolunuz daimi açıq olsun!
Our Blog
Read Our Latest News
Homepage 3